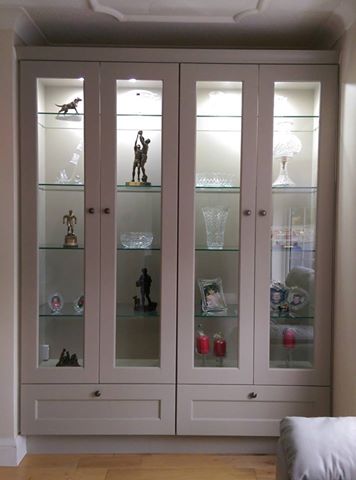 Tip of the week
Many people find their Living room spaces lack storage , below are some ideas to combat this issue.
Choose furniture items that include a storage feature, A coffee table with a drawer or shelf beneath will create an extra surface for newspapers and remote controls. An upholstered ottoman could double up as a storage unit and a spare seat or footstool. Vintage trunks are also ideal and will add character to your living room.
Bookcases aren't just for traditional style rooms, modular shelving units and ladder-style shelves are ideal for contemporary schemes. If your room hasn't the floor space to accommodate a bookcase or a freestanding unit, opt for a wall hung unit instead. DVD and video game storage will also help to banish the clutter and keep your living room in order.
Storage units can also create a focal point in your living room. Built in furniture is a beautiful way to create a wow feature in any living room. Wheter it is a display unit like below or a tv unit or simply just bookcase units to fir in your alcove spaces. A bespoke unit filled with books, framed family photographs and much-loved heirlooms will create a striking feature that is unique to you.
If you'd prefer storage to take a back seat simple built-in units will do the trick, have them painted in the same shade as the walls so that they blend in and become part of the architecture of your room.
Here are some of examples of living units design and fitted by Cedarwood, why not make an appointment with one of our designers to see what we can do with your living room.